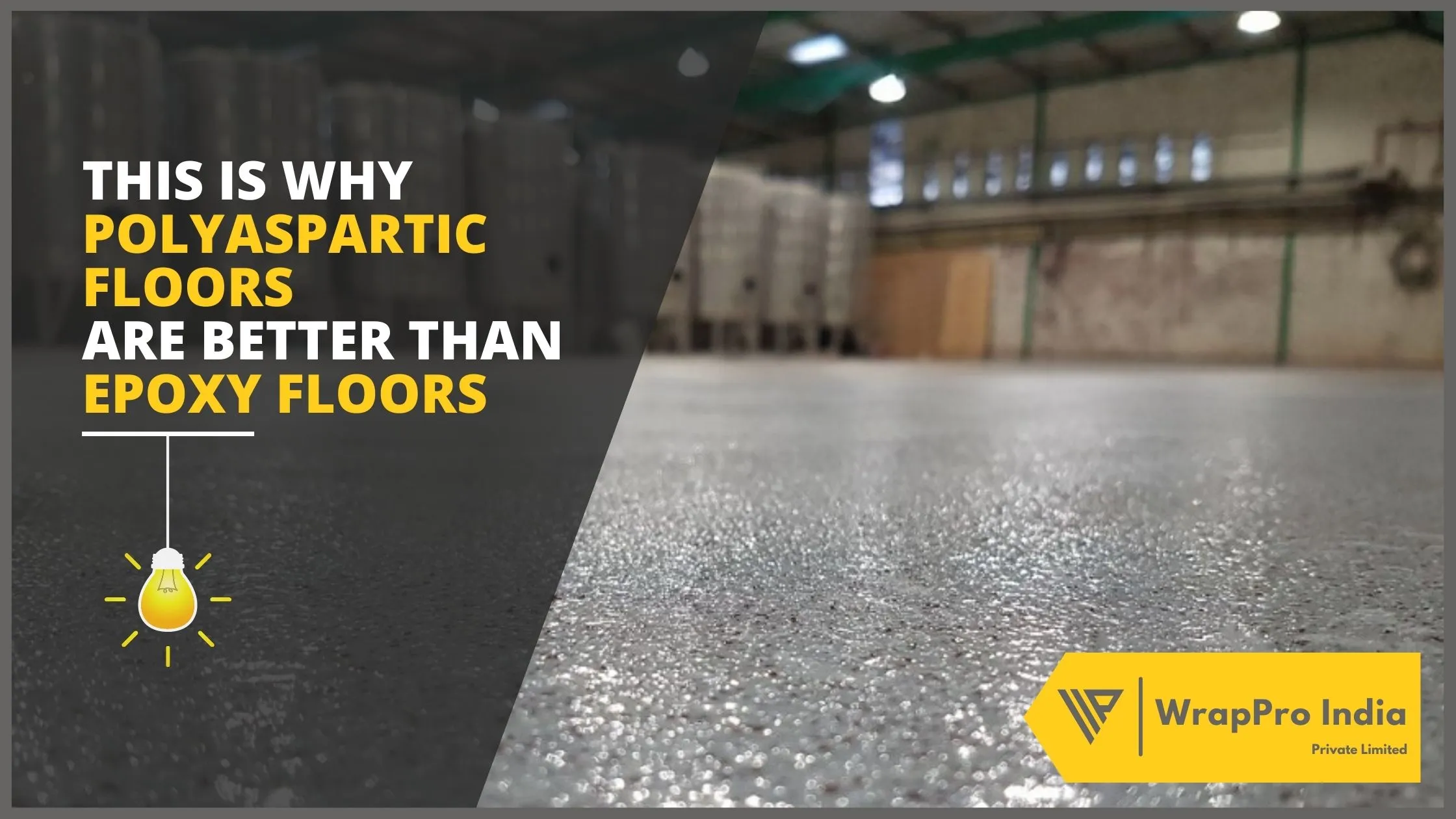 This Is Why Polyaspartic Floors Are Better Than Epoxy Floors
Since the inception of concrete flooring, people have sought effective methods to protect, beautify, and enhance its surface. Over the years, epoxy coatings have been a popular choice for safeguarding concrete floors. However, a relatively newer player in the floor coating industry, Polyaspartic coatings, has quickly emerged as the premium option.
What makes Polyaspartic Floors distinct?
Imagine the best features of both Epoxy and Polyurethane combined into one solution—that's precisely what Polyaspartics offer.
Let's delve into the benefits of Polyaspartic Floorings:
1) Fast Curing: Polyaspartics cure rapidly, with a touch-free floor achievable within 2-3 hours. This feature minimizes downtime and allows for an operational floor within 12-24 hours. In some cases, a floor can be completed in less than a day if the initial substrate is in good condition. This rapid curing is particularly advantageous for businesses that cannot afford prolonged closure periods, limited to 1 or 2 days.
However, it's important to note that proper surface preparation is essential, especially for floors contaminated with oil, dirt, or other substances, which can take some additional time. Furthermore, due to its fast pot life, the application of Polyaspartics demands a highly qualified and organized team.
2) Lower Chances of Bubbling: The quick curing process of Polyaspartics reduces the likelihood of gas being released during application, thereby preventing the formation of bubbles. This sets it apart from epoxy floors, where bubbles can appear within 20 minutes after applying a thick coat. Nevertheless, applying Polyaspartics on a loose concrete surface may result in bubbles due to the poor condition of the substrate. Therefore, thorough surface preparation is crucial to achieving a flawless finish.
3) Excellent Bond to Concrete: Polyaspartics possess self-priming properties, enabling them to form a strong bond with concrete. This often allows their use without primers, depending on the type and condition of the floors being coated.
4) Tough & Scratch Resistant: Polyaspartics exhibit superior toughness compared to Polyurethane, and they also have a slight elasticity, making them notably scratch-resistant. Unlike epoxy, which can be tough but is susceptible to scratches due to its glossy appearance, Polyaspartics' less glossy finish makes any potential scratches less visible.
5) Suitable for Clear Coats: Polyaspartics are particularly well-suited for clear coats, making them an excellent choice for applications like flake floors, metallic floors, sand floors, and more.
6) UV Resistant: Unlike epoxy, Polyaspartics are UV resistant, so they do not suffer from issues like yellowing, chalking, or weathering. This makes them suitable for both indoor and outdoor use, as their color remains consistent over the years.
7) Low Working Temperatures: Polyaspartics not only withstand low temperatures but can also be applied under such conditions. The curing process may be slower in colder temperatures, a feature not possible with epoxy coatings. It's worth noting that Polyaspartics are sensitive to humidity, so when applying them in low temperatures, the environment should be dry. Applying Polyaspartics in high humidity conditions is not recommended.
These significant advantages make Polyaspartic floors a favorable alternative to Epoxy floors.
Below are few examples of Polyaspartic flooring jobs.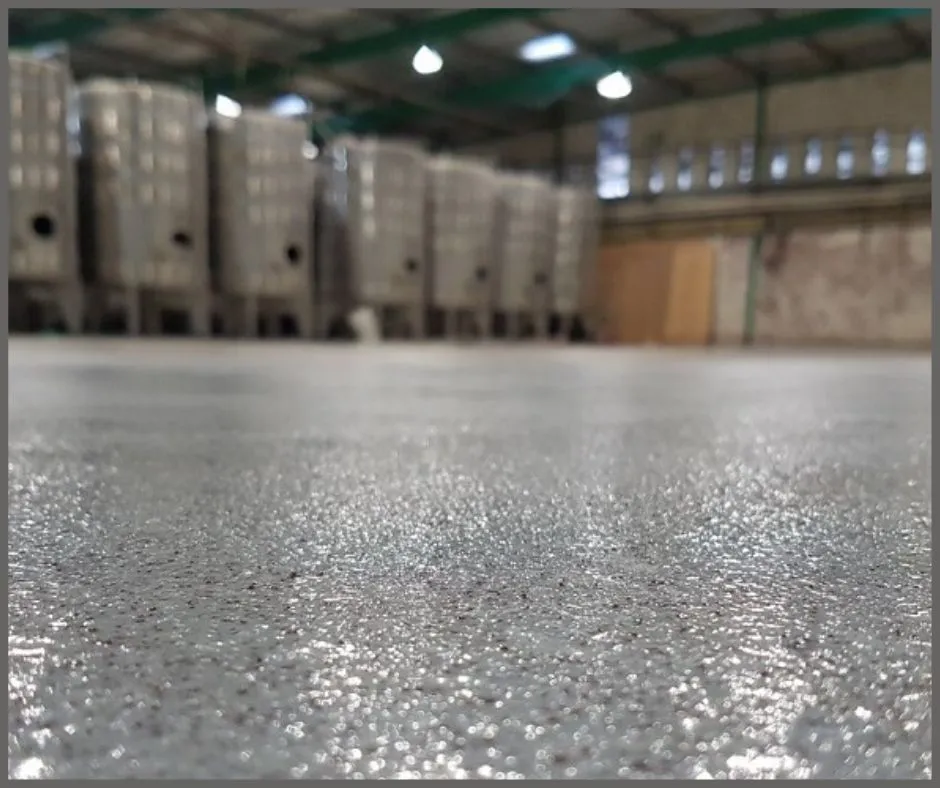 Industrial Polyaspartic Flooring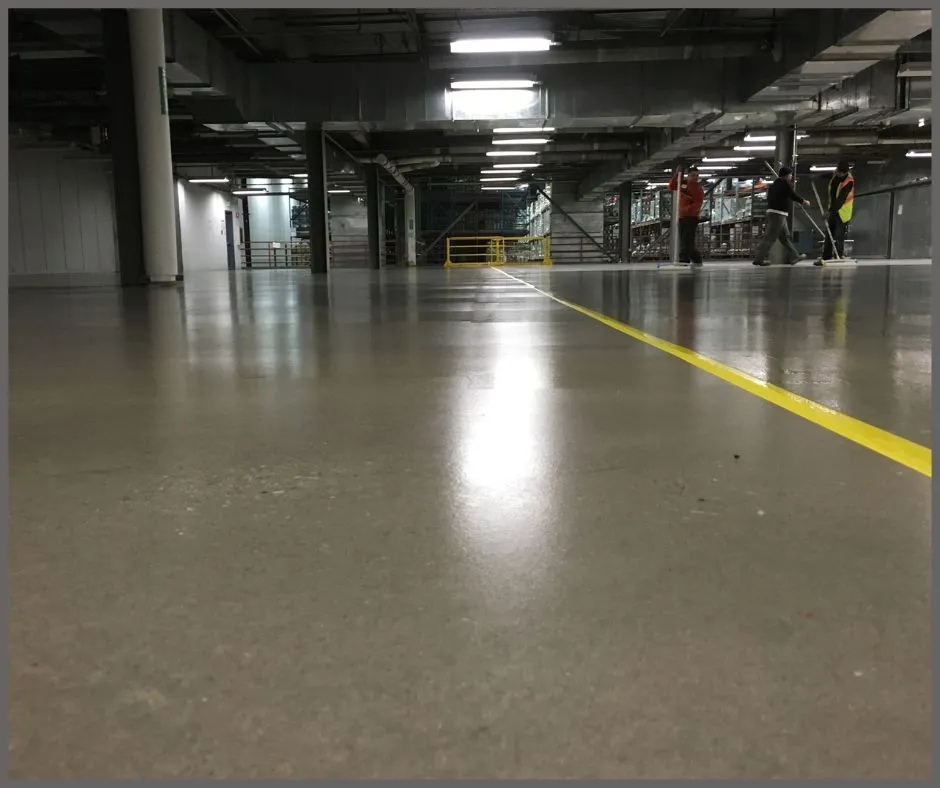 Car Park Polyaspartic Flooring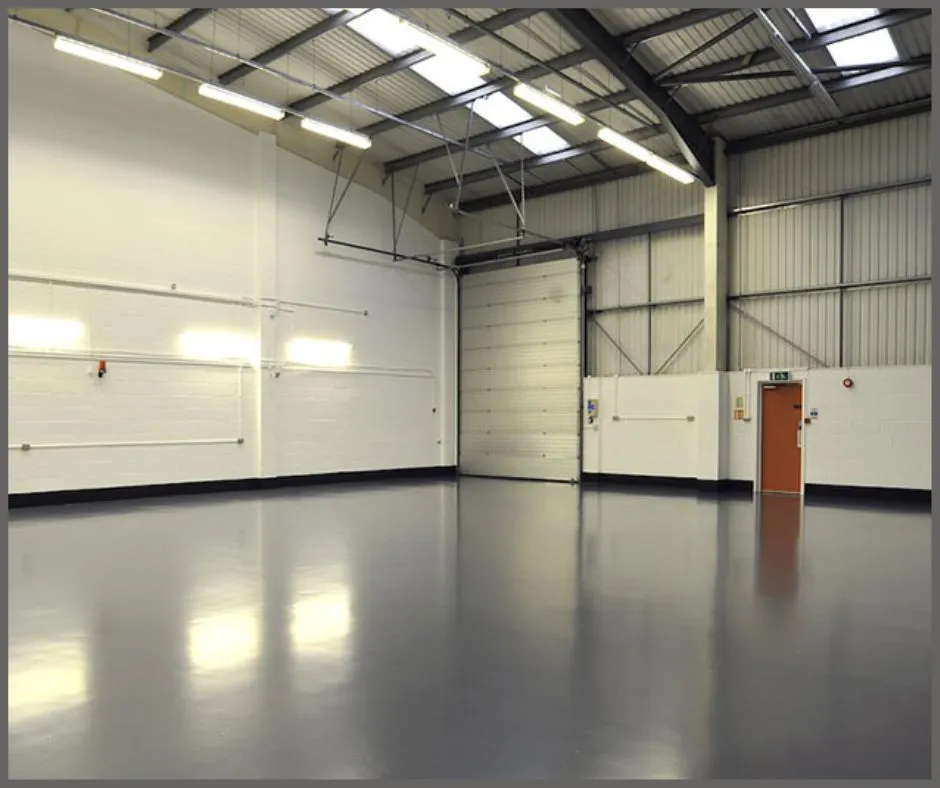 Warehouse Polyaspartic Flooring
"Finding the perfect floor coating is an informed decision that can truly transform and protect concrete surfaces."
If you find yourself leaning towards considering Polyaspartics for your floors, we invite you to get in touch with us to arrange a sample application at your site before finalizing your specifications.