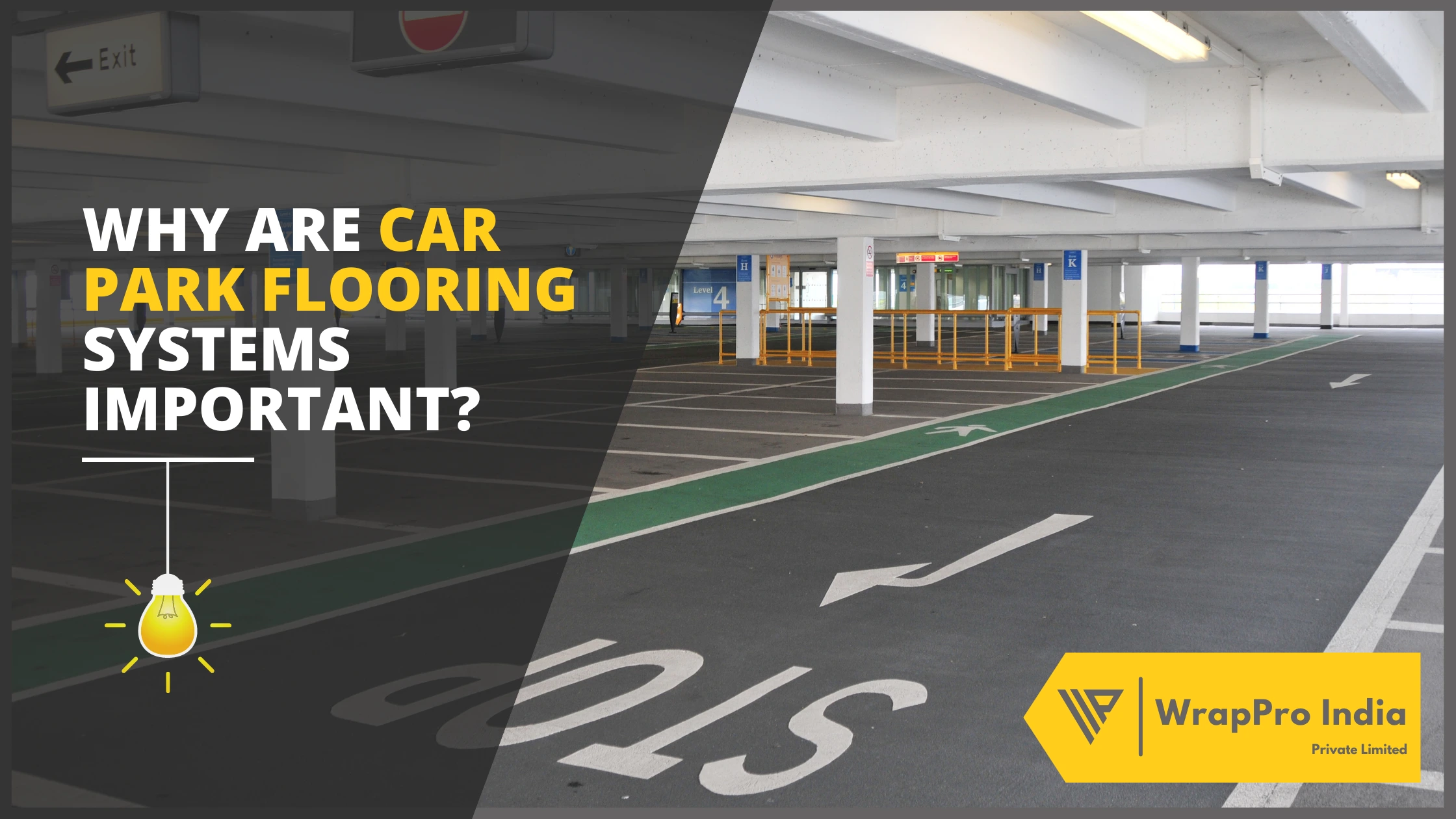 Why Are Car Park Flooring Systems Important?
Car park areas are constantly exposed to various factors such as heavy vehicles, weathering, wear and tear, mechanical damage, and chemical attack, particularly from chlorides and carbonation. These influences can lead to structural damage and failures over time. Cracks on the concrete surface allow pollutants to penetrate and reach the reinforcement steel, causing corrosion and spalling. Consequently, costly repair work becomes necessary, and the physical service life of the structure is often compromised. Therefore, protecting the surface of car park areas is of utmost importance to ensure functionality, durability, and to minimize maintenance costs. Critical Areas Requiring High Protection:Several key areas of a car park structure require particular attention to ensure effective protection: • Top Decks and Externally Exposed Areas• Ramps• Construction Joints• Entrance Areas• Intermediate Decks• Ground Bearing Slabs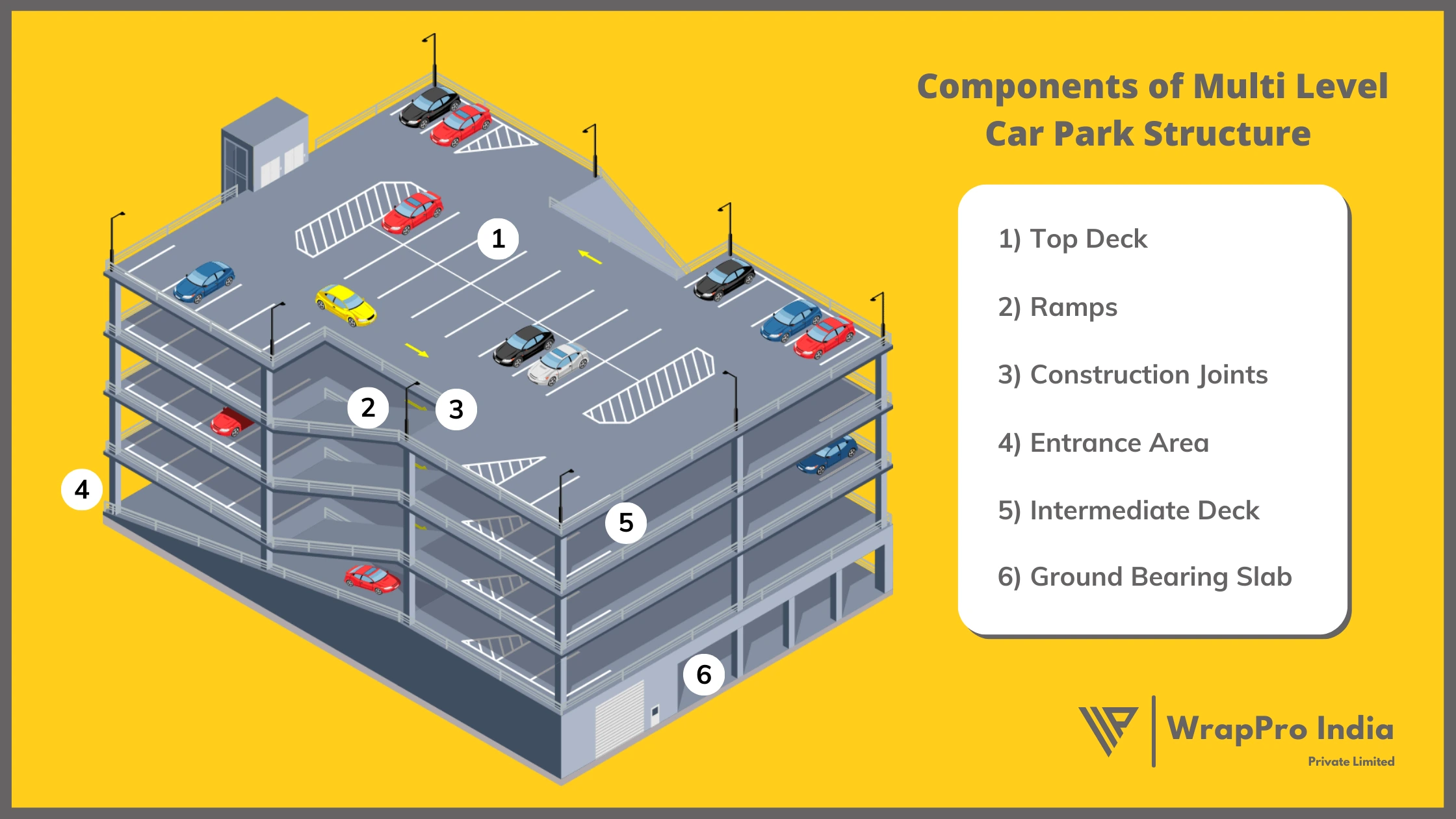 Challenges Faced by These Areas:These critical areas face specific challenges that can compromise their integrity and durability: • Abrasion load from constant passage of heavy vehicles. • Chemical contamination from dripping fluids such as oil, petrol, and diesel. • Rainwater seepage from construction joints in exposed areas. • Unhygienic conditions and structural damage caused by water ingress from leaking top decks. • Structural movements resulting from cyclical traffic flow. • UV exposure in open deck areas. • Concrete deterioration due to contamination from vehicle smoke emissions. • Cracks due to structural movements. • Carbon emissions from vehicles leading to dark-looking walls and ceilings. • Slip resistance issues on exposed ramps or wet areas caused by water leakages and moisture Performance Criteria of a Good Car Park Flooring System:To meet the demanding conditions of multi-story and underground car parks, floor coating systems must adhere to the highest standards.The following performance criteria are crucial: • High abrasion and chemical resistance• Dynamic and static crack-bridging properties• Water-tightness• UV stability• Shear-resistant design• Full-surface adhesion• Rapid curing• Ability to withstand thermal movements• High slip resistance• Flexible and durable expansion joints• Anti-carbonation properties Areas that Require Special Attention:Certain areas of the car park structure demand extra consideration due to their specific usage and exposure: 1) Car Park Entrances and Ramps: These areas experience high traffic loading, frequent braking and acceleration, and occasional high speeds. Therefore, they require exceptional resistance, durability, and high slip resistance. 2) Top Decks and Externally Exposed Areas: These areas are affected by seasonal and thermal variations, leading to significant dimensional changes. Proper drainage planning is crucial in these exposed areas. Using light-colored coatings with higher solar reflectance helps in maintaining cooler temperatures within the building. Recommended Solutions:For effective surface protection, the following coating systems are recommended for different areas: • Epoxy floor coating system: Suitable for internal areas.• Polyurethane coating system: Suitable for internal and external areas.• Polyurea coating system: Suitable for internal and external areas. Important Considerations:It is crucial to ensure correct specifications for waterproofing and surfacing materials to deliver long-term structural protection and safety in car parks. The choice of deck coating materials depends on the specific installation location and the anticipated conditions. Therefore, it is advisable to engage experienced and professional applicators for such critical jobs. "Preserving and protecting our surroundings is not just an act of responsibility, but an investment in our collective future." If you are considering Car Park coatings for your upcoming or ongoing projects, feel free to get in touch with us to discuss the technicalities of the system & scope of the application.